Hexagonal Boron Nitride (h-BN, BN2A1)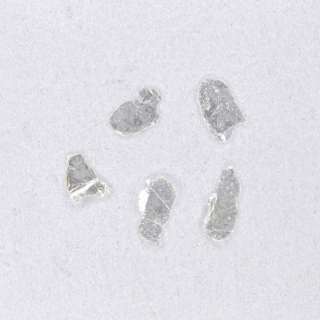 Hexagonal boron nitride is a semiconductor with a direct band gap of ~5.9 eV and has been used extensively as an insulator for the production of ultrahigh mobility 2D heterostructures composed of various types of 2D semiconductors (e.g. WSe2, MoSe2, etc). The layers are stacked together via van der Waals interactions and can be exfoliated into thin 2D layers, down to monolayer h-BN. To buy hexagonal boron nitride crystals please click here.

The h-BN crystals from HQ Graphene have a typical lateral size of ~0.1 cm and are transparent. The monocrystalline h-BN is an excellent insulator which is represented by its very large breakdown voltage (>0.4 V/nm). Large area size h-BN single crystals can be can be exfoliated onto a substrate (eg. SiO2, quartz, polymer, etc). Sizes range up to ~100 μm for crystals with a thickness of a few tens on nm thick. A selection of peer review publications on the hexagonal Boron Nitride we sell can be found below.

The single crystal h-BN is characterized using:
XRD: single crystal and powder X-ray diffraction (D8 Venture Bruker and D8 Advance Bruker)
EDX: Energy-dispersive X-ray spectroscopy for stoichiometric analysis
Raman: 785nm Raman system


Raman, XRD and EDX on h-BN:
Click on an image to zoom