TaS2 (2H Tantalum Disulfide)
2H-TaS2 is a metal and an incommensurate Charge density waves (CDW) system below ~75-80K and a superconductor with Tc ~1K. Note that TaS2 also exist in the 1T phase TaS2 which is a semiconductor and a Charge density waves (CDW) system below ~180K (for more information on 1T-TaS2 click here). The layers are stacked together via van der Waals interactions and can be exfoliated into thin 2D layers. TaS2 belongs to the group-V transition metal dichalcogenides (TMDC). To buy TaS2 crystals please click here.

The 2H TaS2 crystals produced at HQ Graphene have a typical lateral size of ~0.6-0.8 cm, hexagonal shaped and have a metallic appearance. A selection of peer review publications on the TaS2 we sell can be found below.

2H-TaS2 crystal properties
| | |
| --- | --- |
| Crystal size | ~10 mm |
| Electrical properties | Metal, Charge density waves (CDW) system below ~75K, Superconductor with Tc ~1K |
| Crystal structure | Hexagonal |
| Unit cell parameters | a = b = 0.331 nm, c = 1.207 nm, α = β = 90, γ = 120° |
| Monolayer properties | Link to C2DB containing calculated properties |
| Type | Synthetic |
| Purity | >99.995 % |
| Characterized by | XRD, Raman, EDX |
| More information? | Please contact us by email or phone |
The single crystal 2H TaS2 is characterized using:
XRD: single crystal and powder X-ray diffraction (D8 Venture Bruker and D8 Advance Bruker)
EDX: Energy-dispersive X-ray spectroscopy for stoichiometric analysis
Raman: 785 nm Raman system


Raman, XRD and EDX on 2H TaS2:
Click on an image to zoom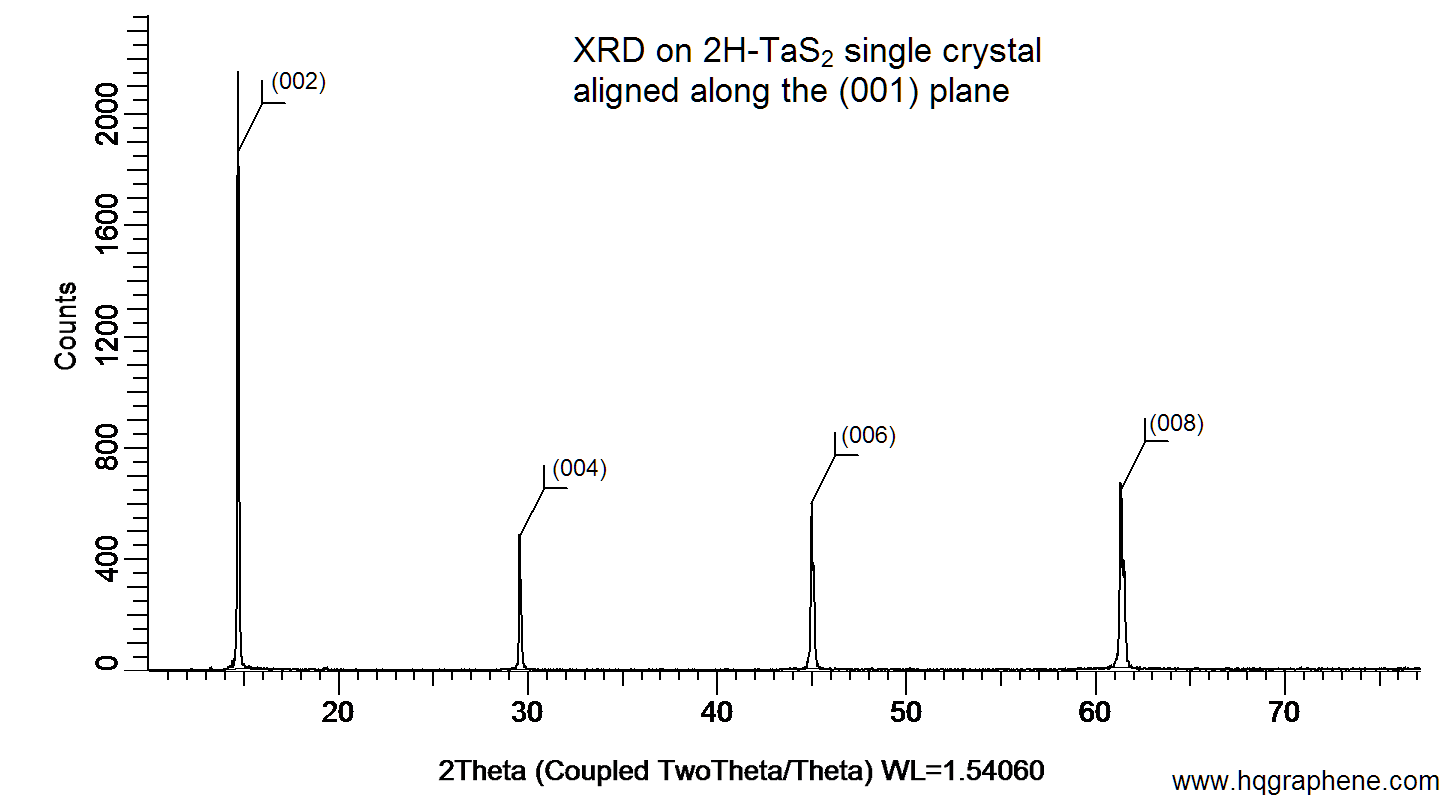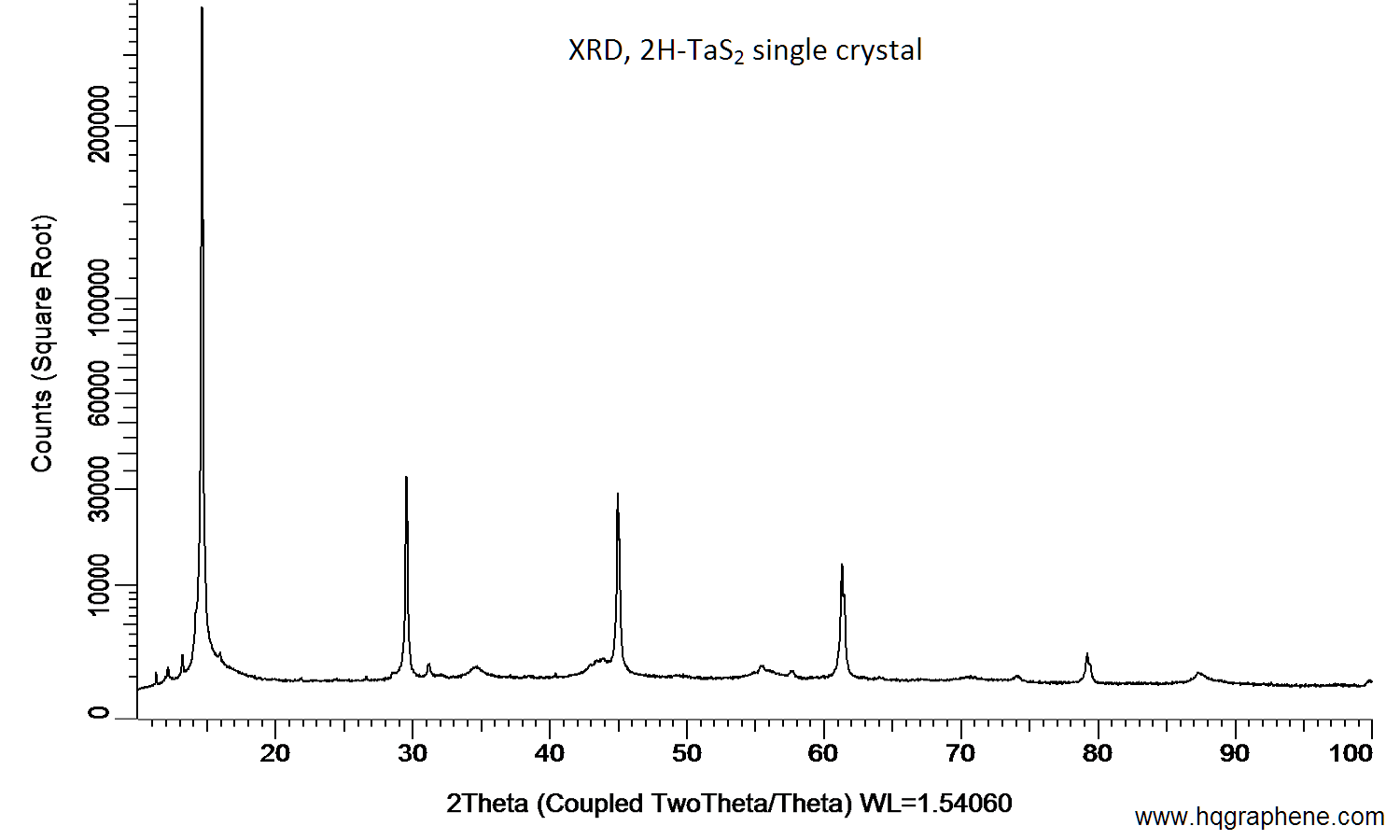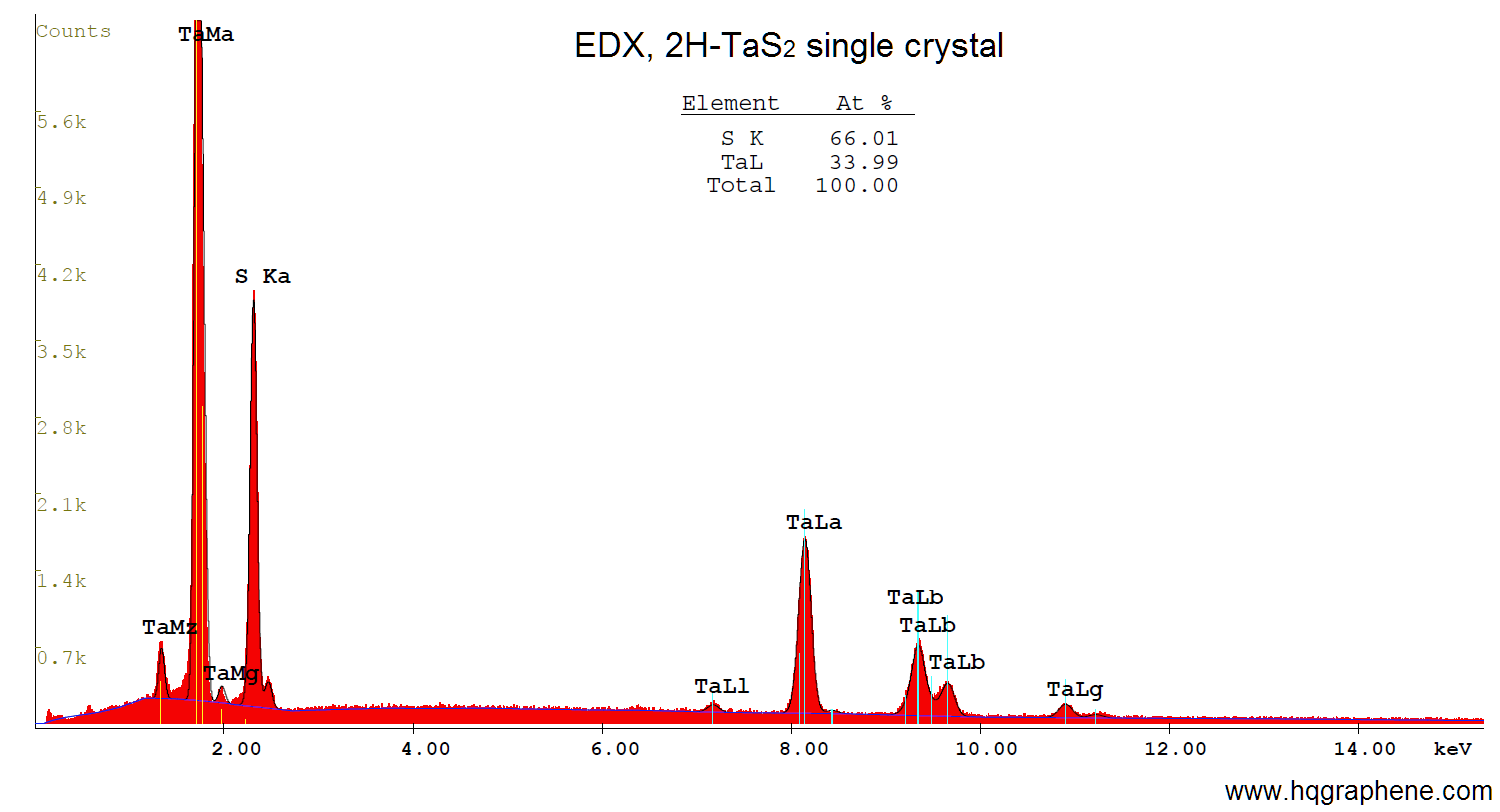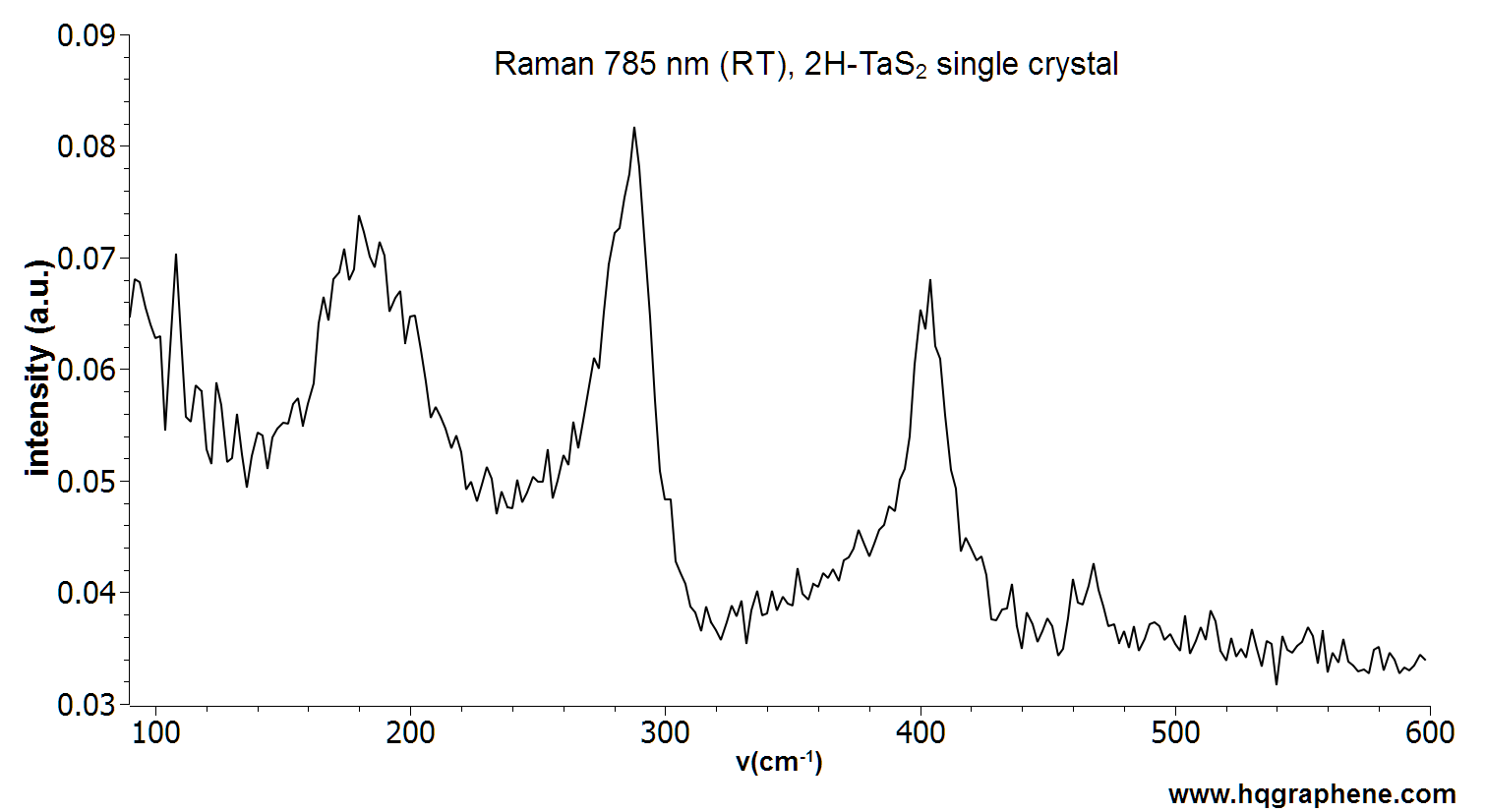 ---
HQ Graphene Wiki on:
2H-TaS2 (2H phase Tantalum Disulfide)
1. Zhang, D., et al. "Charge density waves and degenerate modes in exfoliated monolayer 2H-TaS2." IUCrJ 7.5 (2020): 913-919.

2. Ekoya, B. GM, et al. "Molecular interactions induced collapse of charge density wave quantum states in 2H tantalum disulfide nanosheets." Nano Research 16.5 (2023): 6960-6966.

3. Ekoya, B. GM, et al. "2H Tantalum Disulfide Nanosheets as Substrates for Ultrasensitive SERS-Based Sensing." ACS Applied Nano Materials 5.7 (2022): 8913-8920.

4. Zhao, X.M., et al. "Pressure tuning of the charge density wave and superconductivity in 2 H− TaS 2." Physical Review B 101.13 (2020): 134506.